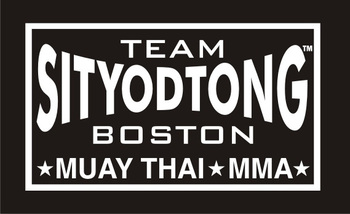 I have wanted to be able to make this announcement for years.
On Saturday, January 12, 2013, I will be running a basic self-defense seminar at Sityodtong Muay Thai Academy in Somerville, MA.
I'll be covering some of the fundamental drills and concepts behind the Personal Defense Readiness system.
This course is open to everyone, regardless of prior training or athletic ability. Membership at Sityodtong is not required.
For my students and teammates at Sityodtong: along with Kru Mark Dellagrotte, Tony Blauer and the PDR system has been one of the biggest influences on my coaching and training in the last twelve years. I really believe in the power of this system, and I believe that the drills and concepts here will help anyone, regardless of their training goals. I hope that you'll join me for this!
The BLURB
An Introduction to the Personal Defense Readiness (P.D.R. Program)
What:
The culmination of over twenty years of research into the realities of confrontation and violent assault, the Personal Defense Readiness program is widely acknowledged as being on the cutting edge of personal safety training. This class will flow from mind-set, to contact, to confrontation, using the PDR's unique Three D's model: Detect, Defuse, Defend. Using our Non-Violent Postures™ you will learn how to identify pre-contact cues, position for interception, and convert the startle-flinch using the world's first behaviorally based self-defense method - the S.P.E.A.R. System™.
This course will not interfere with any prior training and can be used to augment your personal toolbox. It is course is open to students of all levels ages thirteen and up. Students should wear comfortable clothing that they can move and exercise in.
Who:
Coach Jake Steinmann has been a student of the martial arts for eighteen years, and has been an active martial arts instructor for over a decade. Jake is a certified Personal Defense Readiness Coach under Blauer Tactical Systems. Currently, he runs Active Defense Personal Training, LLC, an organization dedicated to bringing quality self-defense instruction to the Greater Boston Area.
Where:
100 Broadway, Somerville, MA 02458
When
: January 12th, 2013, 9am
To register, contact Coach Steinmann at adptraining AT gmail.com